Vivian A. Carr, Hon. M.E. '81 Leaves a Legacy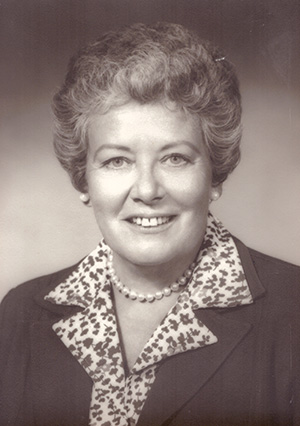 Radio waves can travel light years into outer space. In their own way, planned gifts also have a far reach. After breaking ground for women in radio, the late Vivian Carr left a large bequest for Stevens—ensuring her legacy will endure into the future.
Vivian was born in 1925. During World War II, as American universities pursued critical research while opening doors to new students, Vivian earned an engineering certificate from Stevens. She then worked more than four decades for Bell Labs and AT&T.
Vivian was a member of the Institute of Electrical and Electronics Engineers and the New York Engineers Club. She was also the first female officer of the Radio Club of America (RCA), founded in 1909. Vivian served as president from 2011 to 2012 and as president-emeritus thereafter. The RCA named the Vivian A. Carr Award after her, established to recognize outstanding achievements by women in the telecom industry.
Vivian retired to the Jersey Shore and enjoyed gardening and bridge until she passed at the age of 92 in 2018. Stevens recognized her with an honorary M.E. in 1981; and over the years she supported scholarships at the university, especially for students broadcasting on campus with WCPR. Vivian's last gift to Stevens, via her estate, will now enable a new generation of students to make their own far-reaching waves.
© Pentera, Inc. Planned giving content. All rights reserved.