Qualified Charitable Distribution (QCD) or "IRA Rollover" Gifts for Donors Aged 70½ or Older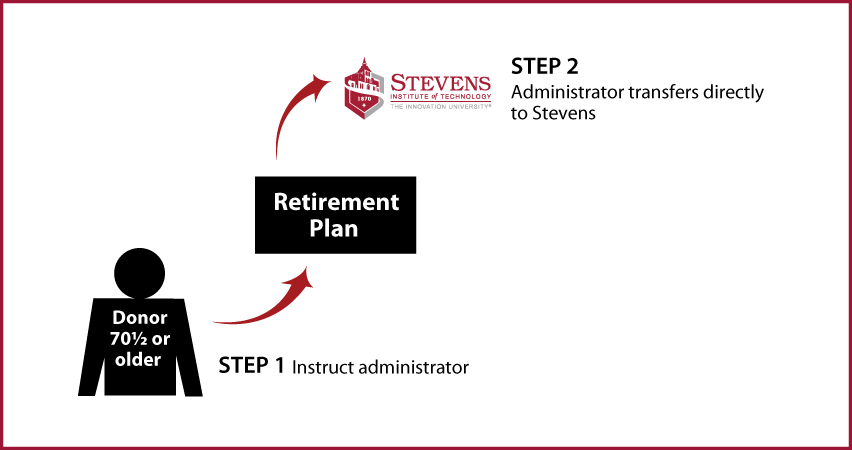 How It Works
You are 70½ or older and instruct your plan administrator to make a direct transfer of up to $100,000 to Stevens
Plan administrator makes transfer as directed to

Stevens
Benefits
Your gift is transferred directly to Stevens; since you do not receive the funds, they are not included in your gross income*
Your gift will count towards your minimum distribution requirement, which, under the 2019 SECURE Act, begins at the age of 72
You support the programs that are important to you at

Stevens
*No income-tax deduction is allowed for the transfer.
More Information
Which Gift Is Right for You?
Contact Us
Michael Governor
Director of Planned Giving
Email: michael.governor@stevens.edu
Office: 201-216-8967
Mobile: 201-388-8802

Stevens Institute of Technology
1 Castle Point Terrace
Hoboken, NJ 07030
© Pentera, Inc. Planned giving content. All rights reserved.